India is on many bucket lists. In the minds of many, it is the ultimate land of the exotic. The food, the clothes, the culture, the colors, and of course…. the Taj Mahal! I have walked the halls of that famous monument to love. I have felt the cool stone of the walls, the searing hot stone of the floors and I have studied the pietra dura. It is a beautiful place full of history and stories best enjoyed in the early morning cool that only the first hours of the day can bring in India's warmer seasons.
The Taj Mahal is just one of many guidebook "must-sees" in India. And you should see them all. Really, you should. But there is FAR more to see in India than those things listed in your travel guide. India is a vast, intriguing land of contradictions and extremes. This is the best and only way to describe the sub-continent to a traveler who has not yet explored it for themselves. Trust me, don't stick to the tourist spots.
Beyond the "hot-spots" I have hit,  I have also explored the other things India and her people have to offer. It can be messy, hot, and challenging to get to the non-tourist destinations but it is also far more fulfilling than laying down another $20 entrance fee for the privilege of hanging out with a bunch of tourists who look just like you. There are really only three things you need to delve deeper in India.
1. Your bearings. Take a day, take a week but get your feet under you. In truth, you will need your entire trip to get your feet under you but there are some things you can do to help acclimate yourself to the pace of life and culture in India. Learn the exchange rate. Visit as many shops as you can and get used to haggling and walking away without guilt. Go to busy places (they are not hard to find) and get comfortable with LOTS of people staring at you. Eat something that is spicy. Indian spicy, not American spicy. There is a difference and you need to experience it to know how to order from then on. Pay attention when you talk to locals and start trying to decipher the head nods that Indians use as a second language.
2. Confidence. You don't actually need a sense of adventure (though it helps!) to explore the hidden treasures in India but you do need some confidence in your ability to navigate a foreign place. Remember, you have made it this far in life so you must have at least some basic ability to take care of yourself. Besides, millions of people survive in India everyday so you can too…. right? When all else fails, remind yourself that almost everyone in India speaks English (even the rickshaw driver who swears he doesn't know what you are saying when you complain about his price gouging…) Delhi Belly will happen. You will pay too much for most things. But at the end of the day… You. Can. Do. This.
3. A train ticket. While there are a wide variety of transportation options in India, I find riding the train to be the best option for off the beaten path exploration. Indian trains offer a wide variety of ride classes. My favorite has always been sleeper class. You will need to take basic precautions for securing your bag and belongings but I have always found the experience of talking to and sharing meals with locals while rolling through the countryside to be too good to pass up. Add to that the fact that I can lay down, sleep, and wake up at my destination and I am sold.
Now that you know the three things you absolutely must possess to go exploring beyond the guidebook, what might you experience?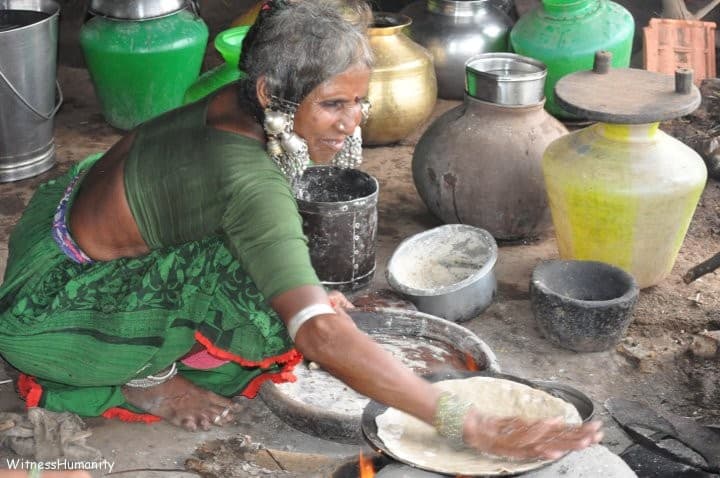 Eat fresh roti in Thouranayak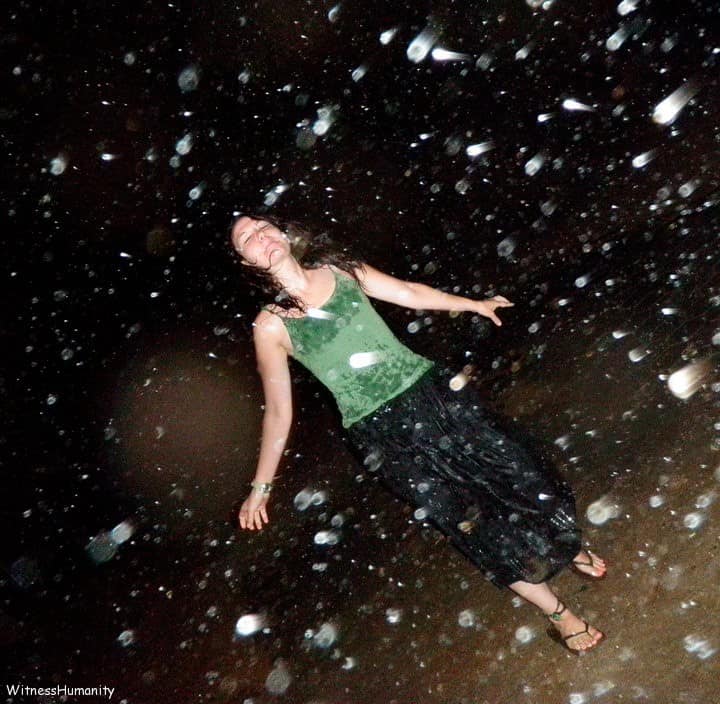 Dance in monsoon rains outside Hyderabad
Make art and practice English in a rural village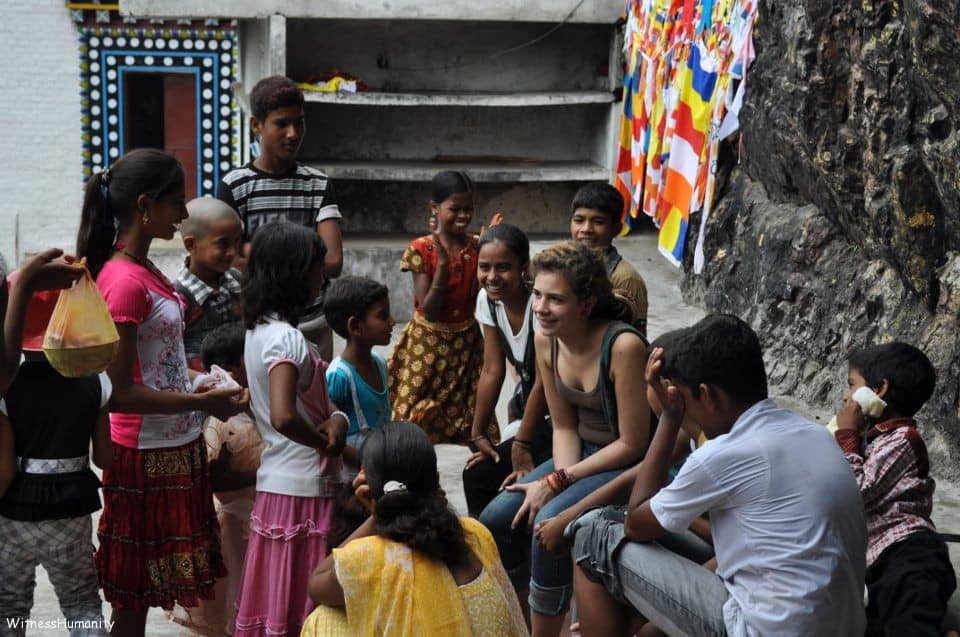 Engage in impromptu interviews near Bodhgaya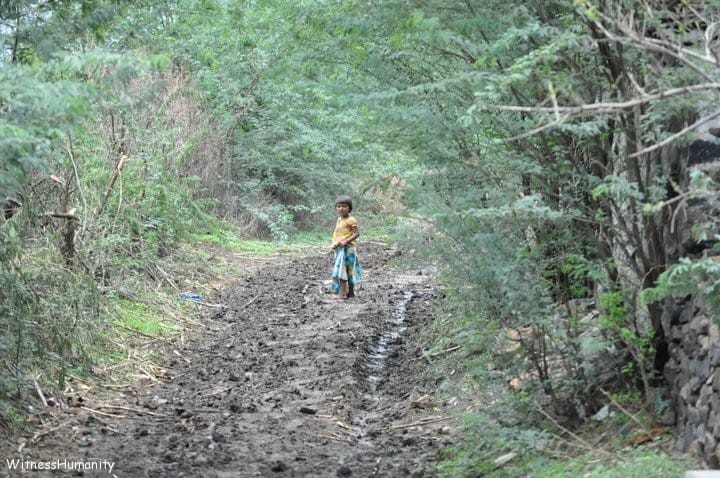 Take lonely, peaceful walks down hidden paths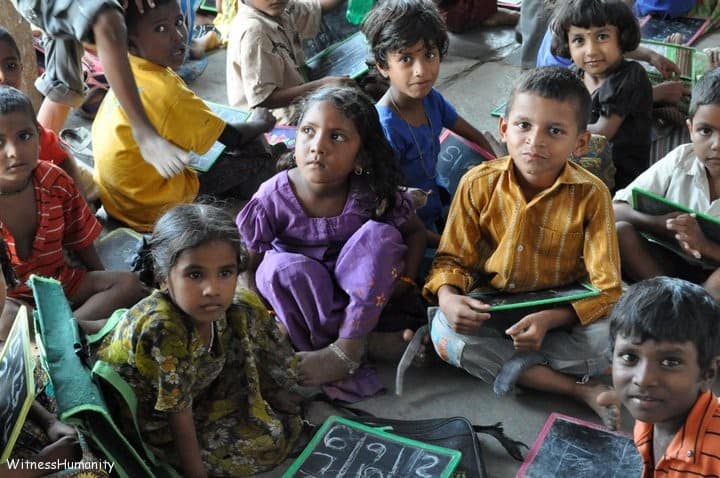 Witness joy as children are given their first slates of their school careers in a southern Indian village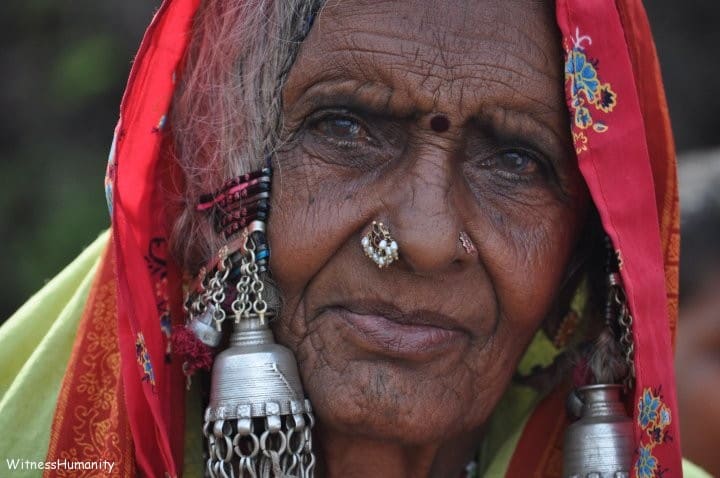 Receive words of wisdom in Pathunayak.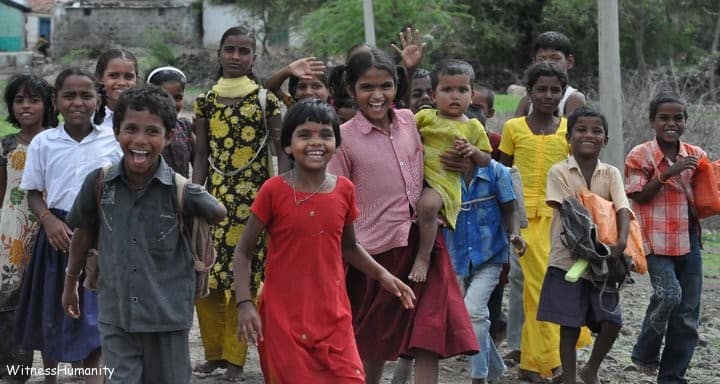 Stand in awe of the overt joy and friendliness shown by the young (and old) all over the sub-continent.
Many of the experiences these photos depict are everyday activities. But experiencing these activities with locals is what makes a trip a journey. Witnessing humanity is about getting out there and forging connections with real people. It is about discovering what creates "us". I have witnessed humanity in the voices of mothers telling me they cannot afford proper schooling for their children, in the eyes of street children asking me to take "one more photo?!", and in the arms of locals helping a very sick traveler (that would be me). You don't get a deep sense of connection with people if you stick to the tourist map.
To really experience India one must veer off the well-trodden path and onto the "road less traveled". You will travel through impossibly narrow alleyways, over rocky rural terrain, and over (what feels like) ancient railway tracks. But it will be worth it. Very worth it.